#AskAwayFriday Week #15 with Raising Reagan!
11/14/2013
Okay, so seriously are we already half way through November? I can't deal anymore, time is flying way too fast for me. Is everyone planning out Thanksgiving meals and doing their 30 Days of Thankful? I literally almost just skipped Thanksgiving yesterday and went straight into putting up the Christmas tree!
For those of you who aren't familiar with #AskAwayFriday it's an amazing way to meet new bloggers, make friends and ask some questions to get to know them better! 10 questions are exchanged and answered on your partners blog, you can get as creative as you want and even get into our purses!
As always, tried and true we have the partners in crime, the ladies who created #AskAwayFriday...the wonderful Penny from The Real Housewife of Caroline County and Amber from Bold Fab Mom!!
Our co-hosts for the month of November are amazing so check them out!
Dean aka Mrs_AOK is pretty freaking amazing! She's been apart of #AskAwayFriday as long as it's been around I believe, which is pretty impressive! She's become a great friend to me and the other ladies involved in #AskAwayFriday each week and I'm super excited she's moving to the East Coast!
Next up is the wonderful Ophelia from LatinaMamaRama, we've really enjoyed her joining in on #AskAwayFriday, she always has some really insightful and beautiful things to say!
And last, but certainly not least is Sarah from Lomholt's Family...she's a really great gal from Iowa and I really enjoy our little chats, she's become a good friend and a friendly face each week on #AskAwayFriday! She's always up for exchanging with anyone and so friendly!
Okay, now that we've met everyone I'm going to add in a shameless plug on behalf of Penny & Mrs_AOK. If you haven't already sign up and join into the Holiday Nail Polish Swap & Giveaway! There are some awesome prizes and you get to exchange a polish with another blogger and build on friendships...use hashtag #HolidayColorSwap! The giveaway will be running from November 23rd to December 1st so remember to enter!
Now that we've got all the business out of the way, let's get into Week 15 of #AskAwayFriday!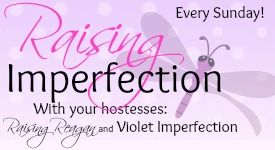 Facebook
Twitter
Google+
Pinterest
Instagram
BlogLovin
After weeks of joining us for #AskAwayFriday I finally got around to working with the lovely Lanaya from
Raising Reagan
! I think her and I would be GREAT friends! She describes herself as a 30 something, OCD perfectionist doing her best to raise a beautiful toddler. I'm not 30 yet (come on June haha) but sounds like a great description of me! Lanaya has been a great contributor to #AskAwayFriday for weeks and I'm so happy to be exchanging these questions with her...all her questions are below so let's get into it!!
1. Because you are a SAHM you've mentioned that you are the more strict parent when it comes to discipling your children. I second that opinion with me and my husband. What is one thing that you are your husband completely disagree on about raising your daughters? (If there isn't one what's one thing you completely agree on)? David and I had two very different backgrounds growing up. He was always a hellion while it took me until my late teens to become more rebellious. When it comes to the girls for me I want them to always know I am their mother first, I love them, I will play with them but I will correct bad behavior. We don't always agree on "time out". Not the method but the placement. In our smaller house the only place to really "confine" them for timeout is their cribs. We disagree on this because it does make the crib a "negative place" but until we have a designated time out place it's what we have to do. One thing we completely agree on is always telling them not just how beautiful but also smart they are! It is extremely important that the girls know their beauty is not just outside but inside as well and they have strong self worth!
2. My husband makes fun of me for watching Lifetime movies. I don't do it often but if there is a good Lifetime marathon on I will watch. Do you have a favorite Lifetime actor? Is it sad that the only two that come to mind are Tori Spelling and LeAnn Rimes haha! I'm not big into Lifetime but they do put out some good movies for the holiday time that I can get into.
3. Knowing what you know now with a 2nd child is there anything you would have done differently with your first daughter given the chance to do it over again? My only regret with Hannah was that I didn't expose her to more food. Savannah is a wonderful eater and will try pretty much anything I give her but Hannah is much more hesitant. If we go out to eat it's pointless to buy a kids meal for her so we just get a side of fries or we give her some of ours because she won't consume it and it's a waste of money. I am learning to give her more to eat and slowly but surely she is trying things I cook but it's a very slow process.
4. Pick a Disney Princess...which one represents you and why? Oh goodness, I guess Belle? Mostly because I fell in love with the one person no one expected me to and his beard does give him a "manly beast" look haha I am still close with my dad as well and I remember her being close with her father.
5. I just gave you a challenge to write up a post about sex on your blog...would you take it? Sure! David's often asked me why I don't write about sex on my blog because it is a critical part of our marriage and an area since having Savannah we've had some struggles in so it might be nice to write about it, vent and see if there are others who have similar experience.
6. Kit Kat, Skittles or Snickers? Oh we have snickers in the house now and I keep eating them but I love all 3 options! I'm a sweet tooth and candy crazy lady so there aren't many candies I don't like but if I had to put them in order I would go with Kit Kat, Snickers then Skittles.
7. My daughter just got her first haircut this past weekend. She's three. When did you start cutting your girls hair? (if you haven't when do you plan to)? I cut Hannah's hair into bang when she was about 18 months, ugh never again, I'll just let it grow, her hair is so long now and she will let me put it up but she rips it out pretty soon after. I haven't cut Savannah's hair and I don't plan on it. Probably around 3 when it gets a little too long I'll cut their hair but I love long hair on kids!
8. Christmas is coming! When do you start decorating your house? Honestly, we almost did it this weekend haha but we actually do start putting stuff up the weekend of Thanksgiving. So in 2 Friday's we will put the tree, lights and everything up! My husband loves Christmas so we have a lot of decorating to do!
9. Does your husband read your blog?
He will if there's something I ask him to look over for me or give me his opinion. He's much more willing to watch my
YouTube
channel which I can't stand for some reason. I guess if he does read it, he would at work but if he tries to watch one of my videos at home I like get all weird about it, maybe it's the sound of my own voice??
10. Whose blog are your currently loving to stalk and why? I stalk everyone haha that sounds really creepy! I'm always on the blogs of those who are on #AskAwayFriday and any of my blog mommy friends on Twitter. From Dean at Mrs. AOK, Tiffany at Mrs. Tee to StylinMommies. BlogLovin helps me keep in touch and reading everyone's blogs so I don't have to go page to page I just go to one location and it's all there!
Weren't those some awesome questions? Thank you Lanaya for giving me some to really thing about! I hope she enjoys the questions I sent her just as much and definitely remember to stop over to her blog and all the others listed below!! Have a wonderful weekend everyone and I can't wait to see you all next week!