#AskAwayFriday Week 18 with Home on Deranged!
12/05/2013
Hello December! It's the month of crazy holiday shopping, pictures with Santa, happiness and joy!
For those of you who aren't familiar with #AskAwayFriday it's an amazing way to meet new bloggers, make friends and ask some questions to get to know them better! 10 questions are exchanged and answered on your partners blog, you can get as creative as you want and even get into our purses!
As always, tried and true we have the partners in crime, the ladies who created #AskAwayFriday...the wonderful Penny from The Real Housewife of Caroline County and Amber from Bold Fab Mom!!
Our co-hosts for the month of December are here as well! All new ladies who have been wonderful additions to the #AskAwayFriday week after week! Show them some love by stopping by their blogs!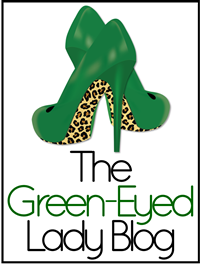 Once again we are so happy to have everyone here for Week 18 of #AskAwayFriday! This week I'm exchanging with Melissa from Home on Deranged! She's been a wonderful addition to AAF and an accomplished writer to boot!
I'm looking forward to her questions...so without hesitation let's get into it!!
1. If you could live anywhere in the world, where would you live?
That's a hard one. I don't think I could go overseas because it would take the girls away from their family. I would probably have to pick Alaska. It's just beautiful. I've actually been missing it today. Even though we were only there for 7 days it was probably one of the prettiest places I've ever seen.
2. What's your favorite charity and why?
It's probably a tie. I'm always a huge supporter of the SPCA and any Pit Bull Rescue (Bully Paws is the one I work with now) or March of Dimes. Both my girls were born just at 37 weeks. So while they were technically full term they are still considered premature since they didn't make it to 39/40 weeks. My husband also had a couple co-workers who lost children before and after birth due to being premature so it's a close on to my heart.
3. It's obvious you and your husband have a special relationship. What is your favorite thing about him?
I'd say my favorite thing is that since the moment he knew I was pregnant when we were dating he changed his whole life to be my whole world. He moved out of his apartment with friends, gave up partying, worked his butt off and continues to this day to put me and my girls above anything else in his life. I mean last night his boss offered a free tab at the bar if he went out with the guys from work, he said no, he had to go home to his beautiful wife and baby girls (insert "awwww...." here).
4. What do you enjoy doing in your kid-free time?
Hanging out with my husband is pretty high on that list. Shopping, pedicures, eating a meal in quiet are up there too.
5. What is your greatest dream for your girls?
Happiness, pure happiness. Most of all I want them to be fulfilled and happy. I'm much more realistic than my husband is about what that means but even if I don't LIKE what they want if they are happy, then that's all I need.
6. You are 10 years old again. You can be an astronaut, chef, policewoman, scientist or princess. Which do you choose and why?
PRINCESS! I mean come on, you get a castle, Prince Charming, a tiara, full closet, financially secure, you get a chef and stuff...Princess all the way!
7. What's the craziest adventure you'd like to take in your life?
I think I'm already in it. Raising two little girls, married to a crazy ginger bearded man and living the every day crazy life. Other than that maybe traveling the world, seeing Bora Bora or snorkeling The Great Barrier Reef.
8. You started #AskAwayFriday, which has become hugely popular. What do you think is the secret to it's success?
To be honest, I think it's the only "blog hop" "link up" out there this unique, I've yet to see another like it. Every week you get to learn a little more about the people you enjoy reading on a regular basis. Myself and many others have made some awesome friendships from #AskAwayFriday. You get a real sense of who the person behind the screen is and I think people geniunely enjoy that.
9. Rolling Stone has hired you to follow your favorite band on tour and write an article. What band do you choose?
Mariah Carey. I know it's corny but I just love that woman. As long as I can remember her music has been in or impacted my life. I don't agree with every songs she's put out but I love a lot of her music!
10. What is your favorite blog to read everyday?
I try to make it to everyone's blogs as much as possible. My favorites are Growing Up Madison, Mrs. AOK - A Work in Progress, Bold Fab Mom, Structure in an Unstructed Life, LatinaMamaRama, Stylin' Mommies and so many more! I'm thankful for BlogLovin because I can go to one page and catch up on everyone's feed for the day. As I meet more and more new people I also add them to my lists.
Thank you Melissa for such wonderful questions...Happy Friday everyone!!