#AskAwayFriday Week #19 with a Green Eyed Lady!
12/12/2013
Hello December! It's the month of crazy holiday shopping, pictures with Santa, happiness and joy!
For those of you who aren't familiar with #AskAwayFriday it's an amazing way to meet new bloggers, make friends and ask some questions to get to know them better! 10 questions are exchanged and answered on your partners blog, you can get as creative as you want and even get into our purses!
As always, tried and true we have the partners in crime, the ladies who created #AskAwayFriday...the wonderful Penny from The Real Housewife of Caroline County and Amber from Bold Fab Mom!!
Our co-hosts for the month of December are here as well! All new ladies who have been wonderful additions to the #AskAwayFriday week after week! Show them some love by stopping by their blogs!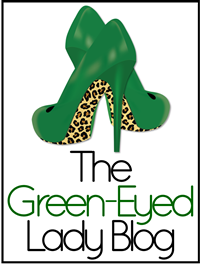 This week I'm exchanging with a beauty and makeup lover just like myself! I'm so thrilled to be exchanging with Carissa from Green-Eyed Lady Blog!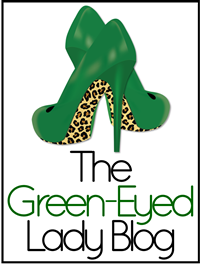 We decided that this week for us is all about beauty related products and questions...let's get this party started!!
1. You have to do a make over with ONLY five (5) drugstore products...which ones and why? I'd like to think I have a nice mixture. I might have a more high end foundation then use a drugstore lip product. My collection isn't huge by any means but it's not super small either.
2. What is your all time favorite product (ONLY ONE!)? Probably mascara...I think mascara just makes such a difference in your look. Even applying it only to the bottom lashes can change up your entire eye! Right now I'm loving the Korres Volcano and Rimmel's Lash Accelerator as a combo together.
3. Top 3 make up products that are must haves in your purse?
1. Nivea's Lip Butter in Raspberry Rose Kiss
2. Whatever blush I'm wearing for the day to touch up
3. My E.L.F. HD powder for touch ups
4. What's your favorite foundation? Right now I'm loving my Kat Von D Lock It Tattoo Foundation in Light 49. I'm always on the search for the perfect foundation and this is about as close as I've gotten but it can get cakey looking if not applied with a light hand.
5. Do you tend to buy more designer brand makeup or drugstore brand...or a mixture? I'm definitely more drugstore but I do love my designer products. It takes me a lot longer to make those higher end purchases though. I mean I probably went back and forth on the Naked Basics Palette for 5 or 6 times before I actually got it! But as a mommy on a budget I'll go drugstore before designer first.
6. I need your help, I'm trying to decide between the Urban Decay Naked 3 and the Urban Decay Naked Vice Palette 2. Which would you chose and why? I'd say the Vice Palette...ONLY because it offers more pigmented colors in a wider range of colors. I've heard that the Naked 3 isn't as pigmented as everyone hoped it was. On the other side though the rosy gold colors are beautiful but I don't think it's for me. I'd go with the Vice Palette!
7. I'm working on perfecting my eyebrows. What products do you use? I currently use some sort of brow pencil, right now it's Chella pencil and I top the pencil off with E.L.F. Eye Brow Kit in Medium. I'm still searching for my right shape but I'm working on that.
8. What is your favorite color lip gloss and lipstick? I usually will go for mauve pink colors. My favorite combo is NYX Sand Pink liner, NYX Round Lipstick in Paris and Revlon's Gloss in Wild Orchid. If I'm not wearing a pink lip I'm wearing red! I love L'Oreal's La Laque in Lacquerizing and I like MAC's lip liner in Auburn.
9. Who taught you how to do your makeup? I learned on my own. I definitely learned a lot from YouTube and watching my beauty gurus. I'm also lucky to have some friends who are makeup artists and have taught me tricks over time.
10. Where do you get your makeup inspiration from? Celebrities, Pinterest and YouTube! I usually go with the same look but I do get a lot of options from those outlets. NOt every look is going to look right on every person but I try to do my own spin on it.
Awesome questions Carissa! You have to go over to her blog and check out the beauty questions I asked her!