#AskAwayFriday Week 20!!!
12/19/2013
For those of you who aren't familiar with #AskAwayFriday it's an amazing way to meet new bloggers, make friends and ask some questions to get to know them better! 10 questions are exchanged and answered on your partners blog, you can get as creative as you want and even get into our purses!
Our co-hosts for the month of December are here as well! All new ladies who have been wonderful additions to the #AskAwayFriday week after week! Show them some love by stopping by their blogs!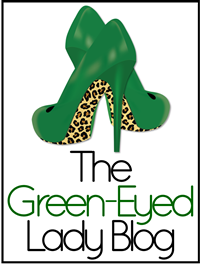 This week I am exchanging with the wonderful Amber with From ABC's to ACT's! Amber hosts Social Media Sunday's with me and is even bringing an exciting educational venture to us with Bookworm Bundle! I'm so happy to be supporting her in this new business and I know everyone will love it.
Amber and I decided to keep it on the Christmas path with our exchange since the Holiday is fast approaching! Here are Amber's 10 questions...let's do this!
1. What was your favorite Christmas tradition as a child?
Since I don't remember a lot of my childhood I'll go with Christmas break! If not that then probably after Christmas we'd go to my Uncle's house for his between Christmas and New Years party. It was a great time to see family.
2. What is your favorite Christmas Carol?
Probably Jingle Bells! Just such a great song to put you in the Christmas mood.
3. Out of all the gifts you have received, what was your absolute favorite?
I'm assuming you mean of all time...hmmm that's a hard one. Does my engagement ring count? We got engaged 2 weeks before Christmas so that was a HUGE gift!
4. Do you go all out with the decorations or keep it small?
Outside we only have a couple of lights but inside we have the tree (obviously), the stockings on the mantle, cards on the mantle and I have a separate table that holds my reindeer candle holder and some red containers. In the kitchen I have a Christmas table cloth and some cute votive holders. It's not a lot but it's just enough. Doesn't take forever to put up or take down!
5. What traditions do you hope to pass down to start with your children?
We've already started the new ornament a year. This way by the time they are 18 my tree will be covered with beautiful and original ornaments that reflect them. I can also give them to them when they have their own families. Also, we are passing down my husband's tradition of getting the stocking stuffers on Christmas Eve. I am going to start this year too the Christmas Eve box with PJ's, movies and some snacks in it!
6. Do you have a favorite ornament or decoration that has special meaning that you put up every year?
Right now it's mostly the ornaments that we've gotten for each other and the girls for the last 3 years. Again, like in question #5 I can't wait to have a tree covered in ornaments!
7. What is your favorite Christmas dinner food?
I've never really had a Christmas dinner before but this year because my husband is so in love with my CrockPot Ham that I'll probably make that for us!
8. Are you an early or late Christmas shopper?
This year I was early. Last year it was late...so I guess both haha I like having it done early though so I will try to keep that tradition!
9. What is your family's Christmas Eve tradition?
For the last two years we have spent the earlier evening with my mom and her neighbor having dinner then spend the night with my dad. This year we will go to my dad's earlier in the day then drive home. It's very important to us that the girls are home on Christmas Eve and wake up here on Christmas morning. This will probably stay our tradition and add in the opening of the stockings and Christmas Eve box, I think it's one they will love for years to come!
10. What is the one thing you cherish most about the Holiday season?
For me over the recent years it's been all about family. David has always loved Christmas so the magic was always there for this time of year since I met him but now with Hannah understanding Christmas and Santa the magic is REALLY in our house! I appreciate my family year round but during the last two months I've made more active motions to show them just how much I love them!
Wonderful questions Amber! You will have to stop over to Amber's blog to see what I asked her and how she answered!